When faced with the daunting task of selling Family treasures or a cherished collection one obvious choice is to contact a local auctioneer .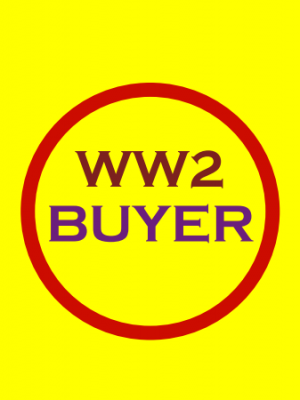 You should be warned that you will only receive 50% of what the buyer pays at auction. Perhaps a better option is to allow us to research the items you propose selling ?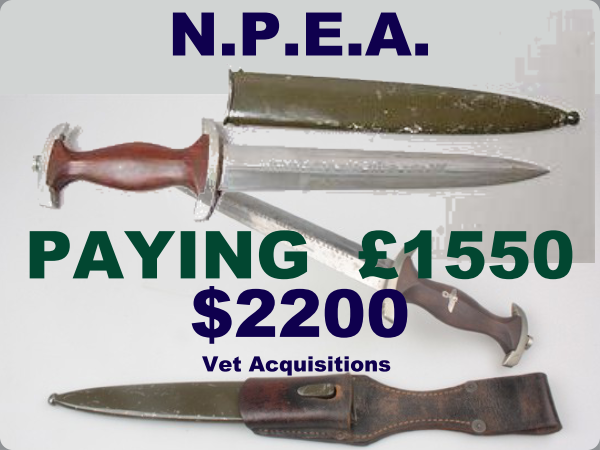 By establishing what prices have been achieved for similar items in the past we equal or better recorded prices without your being robbed in unnecessary charges .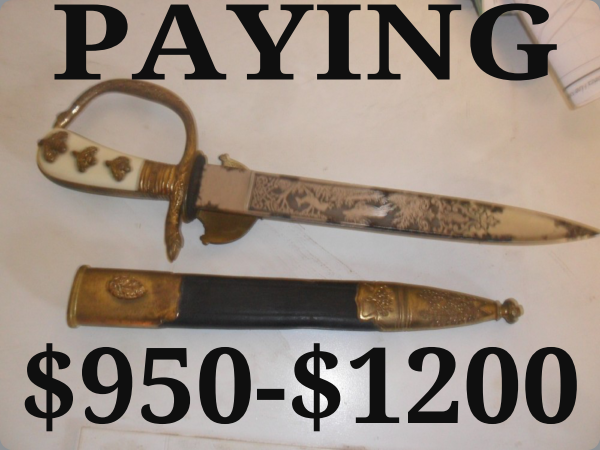 Here is a great example of what you can expect from us . 100% of the recorded value rather than the 50% Auctioneers provide .. What is in it for us ? That is easy we are high street retailers and museum suppliers .
We have an appetite for fresh goods to be supplied to our growing number of History buyers. Call Today on +447860747027 Or Email davidmatteybuyer@gmail.com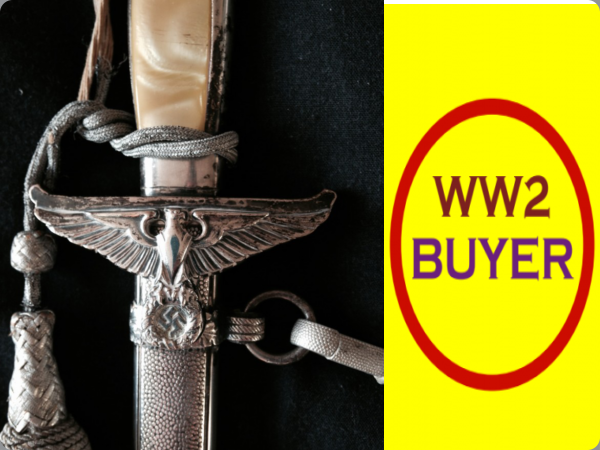 Financial Rewards Waiting In Exchange For Historic WW2 Memorabilia
This is the pioneering specialist website tasked with acquiring and thus preserving WW2 Memorabilia. We buy historical items of every description , from all countries around the world We provide free valuations and identification for any number of pre 1946 Militaria
Fast, Accurate , Free Appraisals
If you're simpy curious how much your WWII items are worth yet you are not ready to sell We provide free appraisals. No commitment on your part is expected we are conscious of those within the industry pressurise those who contact them. Our believe is simply this. If we provide the most winning offers/valuations we will get our fare share of business .. Emails are responded to quickly and professionally. Many emails will be responded to within one hour.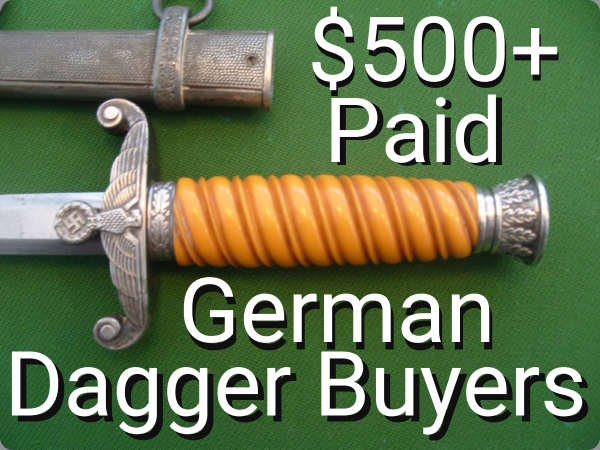 Please make sure when emailing, that you take clear pictures of the WWII item. A brief history of where it came from would be nice, but usually not necessary.
Shipping and Payment Information
NEVER SEND GOODS WITHOUT PRIOR PAYMENT EVEN TO CANADA !
Be smart, be safe on internet transactions. Google my name / website to see that I am legit with only positive transactions. References upon Request.
Payment can be made in advance though: PayPal (recommended),
Or Money Order, Cashiers Check or Western Union for goods received .
We make the selling process of your WW2 memorabilia fast and easy. David Mattey of WW2 Buyer has turned his lifelong love of Militaria into a career . David Says he is comforted to know that he plays a part in locating and preserving historic items for generations to come.
Top Prices paid in advance (Paypal)lmetscccc. All WWII items happily accepted for a free appraisal
If you are simply curious as to what your World War Two item is worth, WW2buyer.com are happy to take a look at images received and provide you the correct market valuation . We appreciate all messages received regardless of weather you are ready to sell or a simply curious..
Do not be taken in by advertisers who claim to be collectors or teaches this type of website is very expensive to run and to maintain it's position. Think carefully before taking the first offer gain several opinions then you will now who to deal with and who to forge a safe trading relationship with .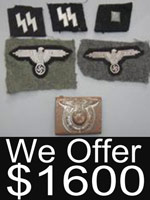 David Mattey has been interested in all aspects of German militaria for over 40 years. Whilst his interest is broad, it centres on the edged weapons manufactured and carried during the Third Reich period between 1933-1945. David stresses that he does not support the barbaric actions of the Nazis but believes passionately in the preservation of historic artefacts .