When faced with the daunting task of selling Family treasures or a cherished collection one obvious choice is to contact a local auctioneer . You should be warned that you will only receive 50% of what the buyer pays at auction. Perhaps a better option is to allow us to research the items you propose selling ? By establishing what prices have been achieved for similar items in the past we equal or better recorded prices without your being robbed in unnecessary charges . Here is a great example of what you can expect from us . 100% of the recorded value rather than the 50% Auctioneers provide .. What is in it for us ? That is easy we are high street retailers and museum suppliers . We have an appetite for fresh goods to be supplied to our growing number of History buyers. Call Today on +447860747027 Or Email davidmatteybuyer@gmail.com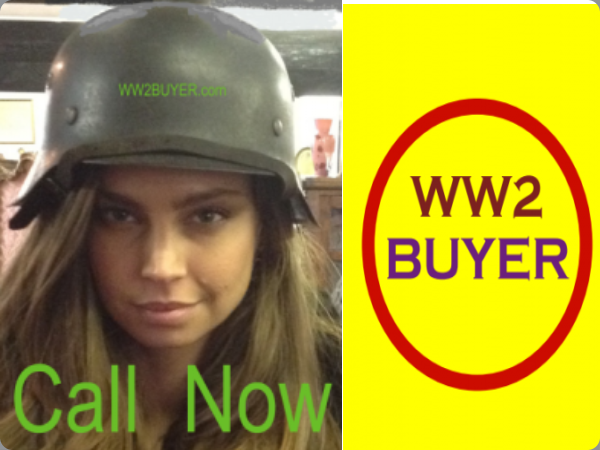 Antiques and Militaria is the specialist store dedicated to buying German Daggers and all WW2 Militaria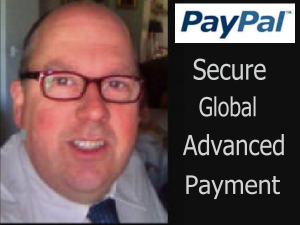 We do not sell blades on line. Our customers include Museums in Europe , Ethical City investment groups and mature collectors.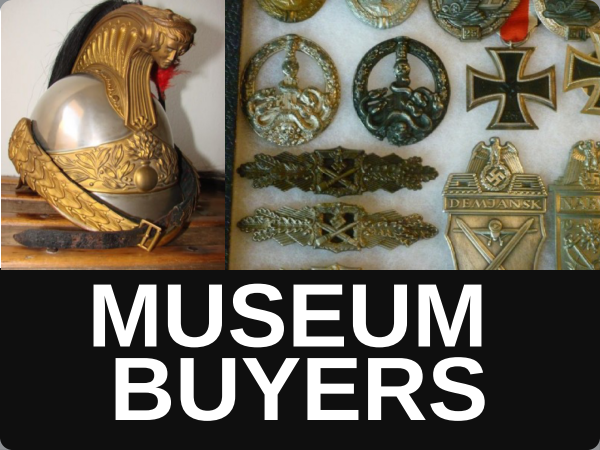 The daggers and souvenirs bought home after WW2 are still surfacing , When we started our online German Dagger buying site we were contacted by veterans who had served in Europe and Africa .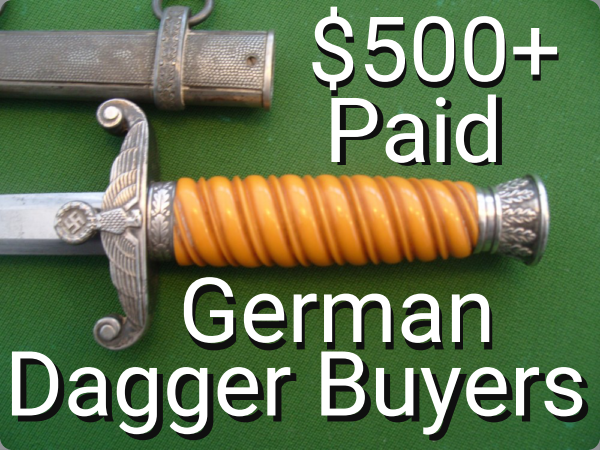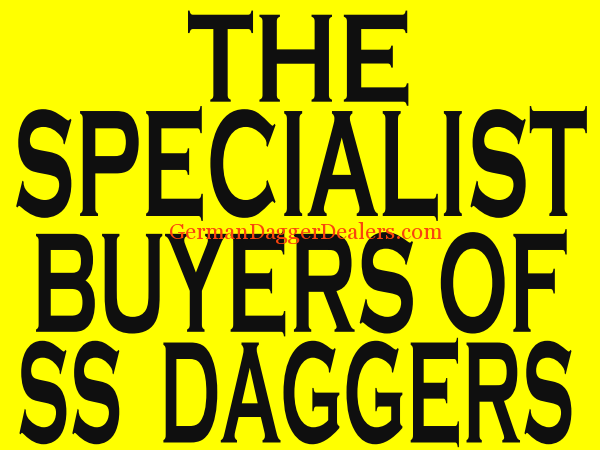 Today we provide our services to the sons, daughters and grand children of the Second world war veterans. During the Third Reich period any public servants and all officers in the services carried daggers and bayonets to denote status or rank .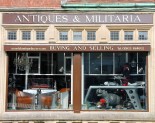 Germany's air force the Luftwaffe carried primarily two patterns of dagger . The "Heer" or Army officers carried a dagger as did the Navy or Kriegsmarine . Members of the Hitler Youth carried a small knife .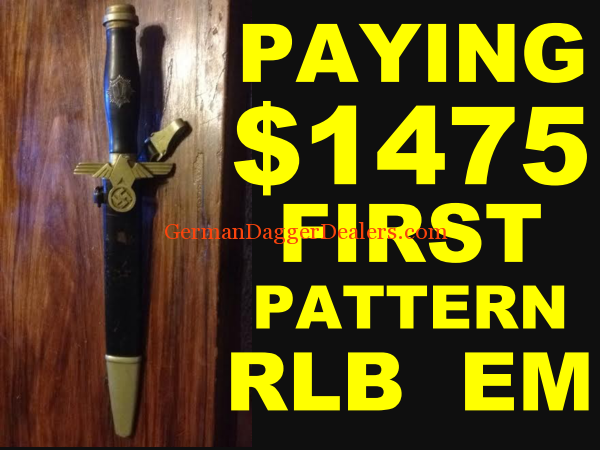 .However the most frequently encountered Dagger is the S.A. Daggers … Other Scarcer daggers include that of the Diplomats ,The RLB , Customs , TENO, DLV, and perhaps a further dozen organisations .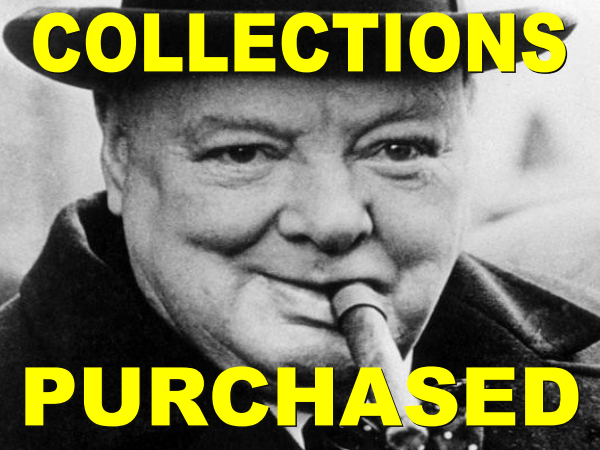 The primary souvenir of choice for any returning serviceman was a German Dagger. German Dagger Buyers pay up front , in advance using the Paypal service. For customers within range of our store direct bank transfer or cash is available upon receipt of your items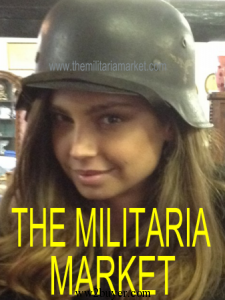 . Our belief is that we have always made good offers because many dealers sell directly to us rather than trying to find buyers themselves ..Edit this page